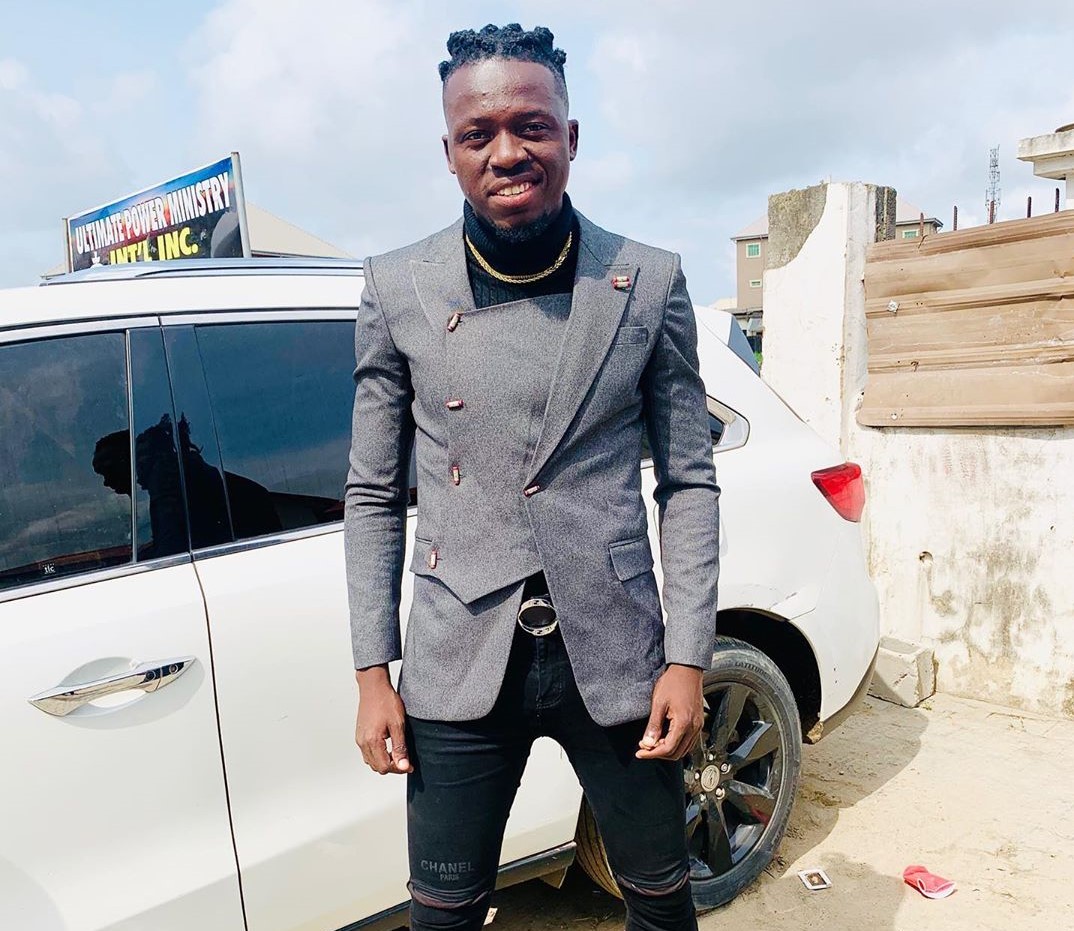 The popular "Warri no dey carry last" phrase was coined out due to the exceptional character of Jephthah widely known as Akpororo in representing the tribe of 'werey' people as people often wonder if any good thing can come out of them. His little contributions to the comedy industry which includes Godly performance held in top churches has fulfilled the scripture that says in the presence of God there's fullness of joy and pleasure by his right-hand side.
Akpororo's Birth and Early Childhood
Jephthah Bowoto was born in Warri, Delta State on October 3, 1989, but hails from Ilaje in Ondo state. Growing up in Warri has had a great influence on him as he acts like a typical Warri guy. He is one person who has had his fair share of hustle in life so attaining this point to him is something he gave a lot of sacrifice to.
Akpororo's Education and Early Adulthood

Akpororo had his primary and secondary education in Warri, Delta state where he obtained his First School Leaving Certificate (FLSC) and West Africa Examination Certificate (WAEC) respectively. He is currently studying Sociology at the Lagos State University (LASU).
Akpororo's Career

Comedy was not part of his career path because he started as a Gospel Vocalist but when he got an opportunity to participate in the National Comedy Challenge, he gave it his best and emerged winner of the Calabar Zone but didn't win the final overall contest in Lagos yet it didn't stop him for striving for more. He contested in "AY's Open Mic" and didn't win but came second and to worsen it, the audience wasn't helping matters as his losing evident. It pushed him to try better as he entered for Basketmouth's Laff and Jam in Ikoyi and won. Winning was a good feel for him and he testified that was his limelight stage. He began to get orders to host shows for occasions and became popular from there. As a gospel vocalist, he had platforms of mega-churches such as the Hilltop church, Coza, Elevation church, etc, to bless God with both his songs and comedy. He is an ambassador for the people of Okokomaiko, Lagos, and the leader of the "Ojo Mass Choir". He has released some songs like " Thank you o" and "Days of Elijah" (pidgin version) and also featured in "Head gone" by Soundsultan and other top comedians. He is currently the host of one of the biggest comedy and musical show "Akpororo Vs Akpororo" he started on the 10th of August, 2014 usually held at the Shell Hall, Muson Centre in Lagos State.
He has gotten lots of nomination and won The Comedian of the Year, Award courtesy of Naija 102.7 FM. In 2015, he signed a 2 years endorsement with the Airtel network company.
Akpororo's Marital Life
An adage says "Na person wey Sidon wait, dey chop". Staying with Akpororo amidst the hustle was his girlfriend, Josephine Ijeoma Onuabughuchi and as fate smiled on him, he did the needful of walking her down the aisle on November 14, 2015, and their marriage is currently blessed with 3 lovely kids.
Akpororo's Net Worth
Akpororo's net worth as of 2020 is estimated to be about $1.4million and has a lovely apartment in Lekki and a Range Rover worth about 5million naira.