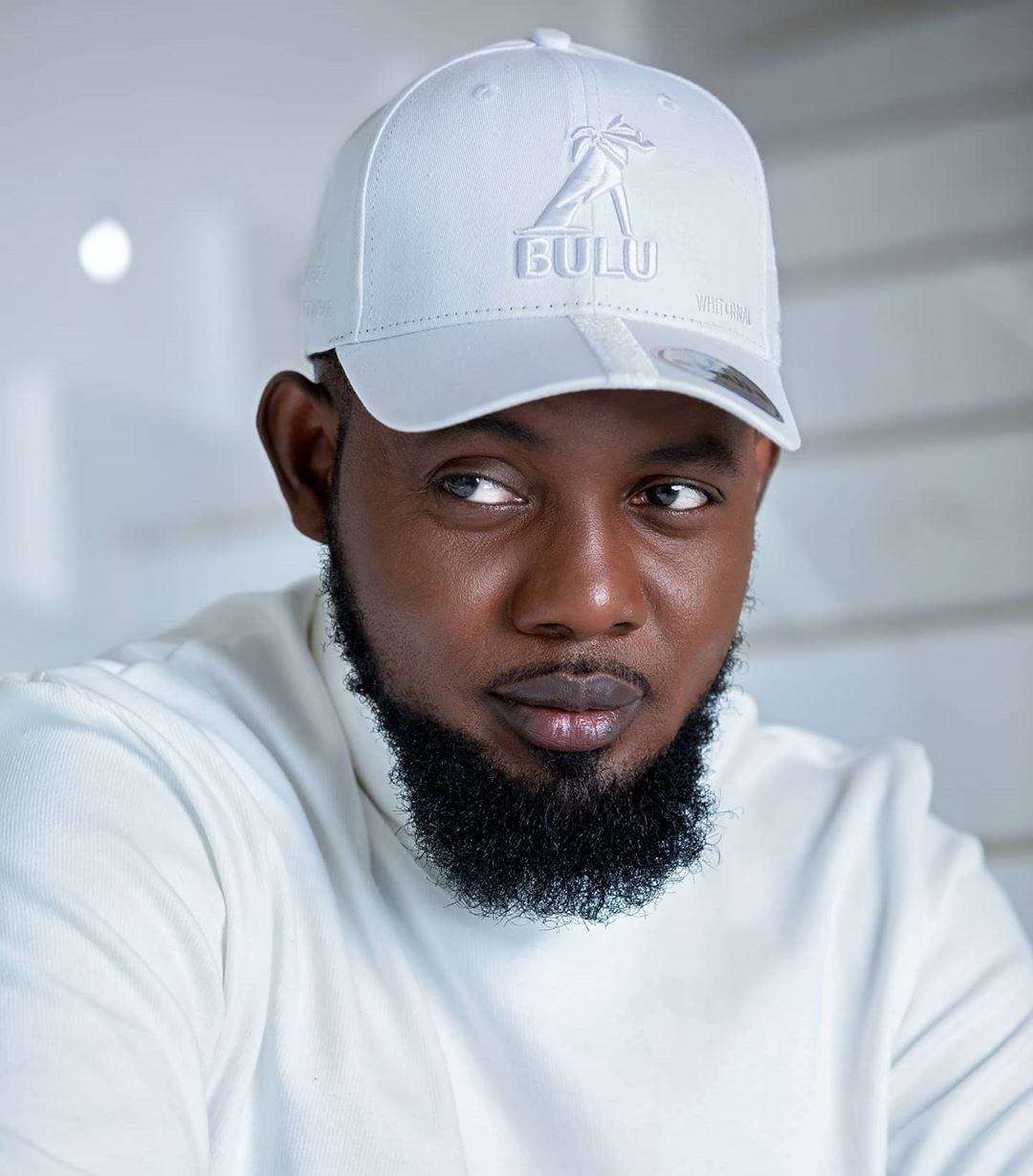 AY as he is famously known as, is a producer, writer, businessman, TV presenter, and one of Nigeria's best comedians and his impact on the entertainment industry cannot be overemphasized. He has also opened a platform through his live comedy shows bringing other comedians to the spotlight as they dish out rib-cracking hilarious jokes to the audience all over the world. His dramatic character and crazy acts are known as razzness by the Warri people seem to be something he was born with and he displays it with so much ease especially in his first movie, "30 days in Atlanta" where he acted Akpos, a typical Warri guy.
AY's Birth and Early Childhood
Ayodeji Richard Makun also known A.Y, was born on 19 August 1971, and raised in Warri, Delta State. Born into a family of seven, he was the first male child. He hails from Ifon, Ose local government in Ondo State but prefers to be called a Warri boy because he spent almost all his growing years there and has picked up their character and is proud to showcase it.
AY's Family
AY has 6 other siblings; 2 girls and 4 boys and one of his younger brothers is Yomi Makun of Yomi's Casual, one of Nigeria's best designers. Life didn't seem that difficult for AY growing up but was after the death of his father in December 1999 and that of his mother months later leaving him to cater to his siblings as the first son and as a father. It wasn't easy but by God's grace, they are all established.
AY's Education and Early Adulthood
AY finally graduated in 2003 from Delta State University (DELSU), Abraka where he studied Theatre Arts for 9 years. This was due to multiple suspension of studies he did to enable him shoulder responsibilities as the first son after the demise of his parents of blessed memory. While in school he was one of the most active if not the most active student on campus. He held various shows like "Miss Delsu", " Miss Delta " and developed himself as a stand–up comedian, MC, Compére, Show biz presenter, etc. He won various awards even as an undergraduate which includes: Most Fashionable Student on Campus, Most Celebrated Student on Campus, Best Showbiz Promoter, Jaycee Club Socio-Cultural Personality Awar, Most Celebrated Theatre Arts Student. He was the first Thespian to direct a Convocation play in Delsu.
AY's Career
Fate smiles at him when he met the famous Alibaba and he mentored him. He became his PA and followed him to events where he learned and had a better understanding of the people's expectations as long as comedy is concerned. As a guest columnist, he weekly writes going "A.Y wire" in The Sun (Nigeria)and "Jokes apart" in Gbenga Adeyinka's monthly journal "laugh mattaz". He was brought to spotlight light in Oppa Williams " Night of a thousand laughs " and has from there made a name for himself. As a writer and producer, he has written and produced top movies which include "30 days in Atlanta, " 10 days in Sun city", "A trip to Jamaica", "Merry Men", and a TV Series " AY's crib" etc. He is currently the CEO of Cooperate World Entertainment, host of "AY live" held in Lagos, Abuja and London, and founder of "AY's Open Mic Challenge" aimed at bringing comedians to the spotlight. His live show has been a platform where comedians like Bovi, Basket mouth, Akpororo, and recently, Kenny Blaq rose to stardom. He believes in supporting one another in the industry to rise. Aside from being a brand ambassador for companies like Western Lotto and Peak milk, a brand promoter for Unilever, Glo, etc, AY also owns MVP Lounge, a top-notch night club, and lounge in Lekki Phase 1.
AY's Awards
He has won awards some of which includes:
Comedian of the Year at Diamond Awards for Comedy 2008
Comedian of the Year at National Daily Awards 2008
Comedian of the Year at Mode Men of the Year Awards 2008
Comedian of the Year at Arsenal Award for Excellence 2008
Comedian of the Year at Teen Favourite 2008
Comedian of the Year at MBG Abuja Merit Awards 2008
Best Comedian in Nigeria at City People Entertainment Awards 2009
Comedian of the Year at Nigerian Entertainment Awards 2010
Most Creative Entrepreneur of the Year at Creative Industry Awards 2013
TV Comedy Show of the Year at Creative Industry Awards 2013
Best Comedy Film at Africa Movie Academy Awards 2015
Best Supporting Actor at Nigerian Entertainment Awards 2017
Golden Movie (Comedy) at Golden Movie Awards 2017
Nollywood Personality of the Year at The Sun Awards 2017
AY has also stared in other movies besides the one he produced.
AY's Marital Life
Ayo got married in 2008 to his heartthrob, Mabel Makun, CEO of Maidas Interiors and 12 years old marriage is blessed with a beautiful daughter, Michelle who is a complete replica of her father. Ayo despite his busy schedule makes time for his family and in an interview with the punch, he says his wife and daughter are his biggest critics. Once he makes a joke that is able to crack them up, then it's a great joke. He also claims to offers domestic helps like making noodles at home. Its obvious Ayo adores his wife and daughter and doesn't look like their marriage will ever crash.
AY's Net Worth
AY's net worth is estimated to be about $2 million and 3 billion in Naria equivalent. He charges nothing less than 2 million for performance and his house and fleet of cars are proof of affluence and wealth.