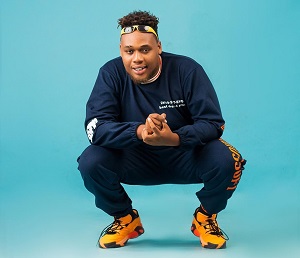 When you hear of Akwa-cross music artistes, who comes to your mind first; Ikpa Udo, Okpo records, and the likes. Well, Buju has In a short while raising the bar by having Zlatan and Burna boy featuring in his songs and winning the heart of million Nigerians.
Buju's Birth and Early Childhood
Daniel Benson also known as Buju being an acronym for "Beauty underneath just understood" and @bujufoyourears for his social media handles, hails from Cross River state, Calabar but was born and raised in Gbagada in Lagos state. Though his precise date of birth is oblivion to the public, the fast–rising Afro-Fusion sensational singer is 22 years old.
Music has always been a thing for Buju as he started rapping and singing since junior secondary school. Buju Banton who People often mistook him for even if the latter has been in the music industry long before he is his inspiration and role model, others include Damian Marley, Jhus, and Burna Boy.
Buju's Adulthood
Unlike most Nigerian music artist, Buju didn't start from the choir. Singing has been a life long thing for him. He started rapping before high school but getting a standing ovation after his first stage performance on his sister's graduation, he knew music is a path he was definitely going to thread at a point In life though at a point his father never supported his dream when he finally did, Buju released his first song, "Catch the vibes" which was produced by kabasii on the 17th of February 2018 thought he wasn't noticed or got recognitions.
Buju's Education
Buju graduated from Emerald Ridge High School and got admission to pursue a medical course at Babcock university.
Though with his parent's consent, he suspended for a year to pursue his music career.
Buju's Career
After Buju's first song, he practically Did other songs like "Energy" which he did for his ex-girlfriend, and "Commander" which talks about how he lost his virginity though writing from a girl's perspective. 
Growing in Gbagada in Lagos State, this 22 years old Afro singer curls out songs from his experience and the everyday life activities of the people around him. 
Talking about the spotlight, Buju came to the spotlight when he posted a freestyle he wrote for the commander on Soundcloud; his channel of promoting his songs in the absence of funds and a record label and it went viral getting the attention of Leriq, a producer who came to light after his previous work with Burna boy. Late last year after his request Buju successfully did a song titled "spiritual" with Zlatan and it sure did linger on the lips of every Nigerians who Ofcourse is a lover of good music and since then, this sensational singer has made his way into the industry and the heart of Nigerian. He made a name for himself and further rose to prominence after the release of L'enu remix featuring Burna boy, with about 4 million streams, major performances, and nominations, and it's no doubt this fast-rising young Artist is gradually making a place for himself at the top. He's said to also be a voice in "Oga Boss " by Laime and Telz.
It's no news that Buju or Bujutoyourears as he's popularly called signed a record deal with spaceship records and is the first Artist to be signed after Burna boy. 
His songs include Catch a vibe, Energy, mind games, ohema, balance it, commander, spiritual, spiritual remix, L'enu, and L'enu, remix. 
He happened to once have a clash with one Hyrish whom he borrowed money from once and didn't pay. The heated argument which leads to name–calling also led to blocking those two on their twitter and Instagram handles.
Buju's Marital Status
Buju's personal life is off the media so it can't be said if he's In a relationship or single but I bet you the handsome would have a bevy of ladies flocking for attention soonest. So let's keep our fingers crossed and find out who the lucky girl would be.
Buju's Net Worth
Nothing can be said for Buju's net worth for now but let's say in 5–10years after this sign up with spaceship records, he's worth will be worth screaming.