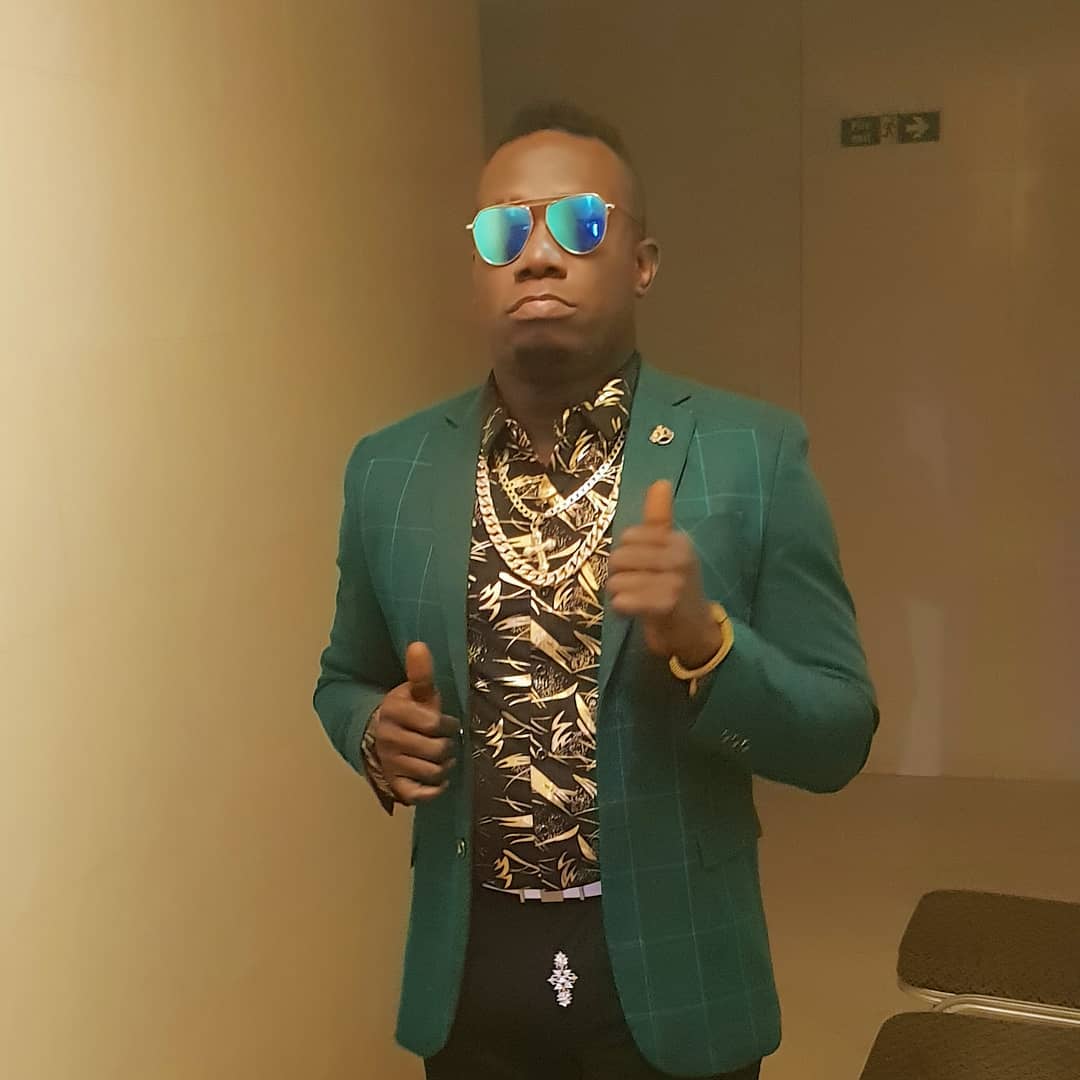 This sensational musician whose music is greatly influenced by his culture has graced the stereo of many Nigerian in time past with his different genre of music and even though he fluctuates like NEPA, dropping single debuts years after his last the vibe and zeal are still there proving music runs in his blood.
Duncan Mighty's Birth and Early Childhood
Duncan Wene Mighty Okechukwu who popularly goes by Duncan Mighty is a native of
Obio-Akpor, River state and was born on October 28, 1983, in Port Harcourt, Rivers State. He is fondly called Port Harcourt's first son after his track "Port Harcourt boy".
FAMILY
Ducan Mighty is the only child of his parents and he lost his dad in 2007.
Duncan Mighty's Education and Early Adulthood
Duncan had his primary and secondary education in Port Harcourt and furthered to the University of Portharcourt to study audio engineering in pursuit of his passion for music. He started out as a drummer in his church and rose to the position of a choir director.
Duncan Mighty's Career
During his NYSC year, Duncan Mighty worked as a sound trainer. During his IT days, he worked with a Lagos–based music studio called Dolphin Studios, at Muson Centre, a renowned event hall in Lagos. He returned to Porth Harcourt in 2006 and was employed to work at 360 Records and later at D Large Records. He was opportune to cross paths with Chris Aire (a popular Nigerian jeweler), and together, they formed a recording label they called AireMighty Records.
He released his first Koliwater in 2008 comprising 21 hit tracks which include, "Ako na Uche", " Ijeoma", "Scatter My Dada", " Dance for me".
His second album Ahamefuna dropped in 2010, one he did alone featuring no artist. He dropped a single "I don't give a shot" shortly after this album and went back to cook more Jamz. He dropped the next Album "Footprint" in 2012 featuring top artists which include Otuu Sax, Wande Coal, Timaya, and Sandaz Black. In 2014 with the support of top music artists like Tick Lips, Phyno, J Flex, Young Stunna, and others.
Duncan launched his studio; where he recorded and produced his fourth album Grace and Talent. He also worked on his fifth album The Certificate which was released in 2016 and since then, Duncan has being a household name for families and lovers of good music especially in the Ikwerre tribe where he comes from. His native sound and dialect are spice for his genre of songs though his collaboration with other artists allows him to comprises a little bit, his style is in his blood, and would always find a way out.
He has also received various awards and nominations such as African Artiste of the Year at the Ghana Music Awards. He was also honored for his contribution to the music industry at the 4th annual Odudu Music Awards. He won the Indigenous Artist of the Year award among others. He is currently the United Nations (UN) Peace Ambassador.
Duncan Mighty's Marital Life
Duncan proposed to his girlfriend Vivien in 2014 and they got married on the 25th of July 2015. The wedding was strictly on invitation and had celebrities in attendance music with gospel singer Sammie Okposo as the guest artist. Their marriage is blessed with 2 lovely kids.
Duncan Mighty's Net Worth
Being one of Nigeria well known renowned singers, Duncan Mighty's net worth is estimated to be about $2million.