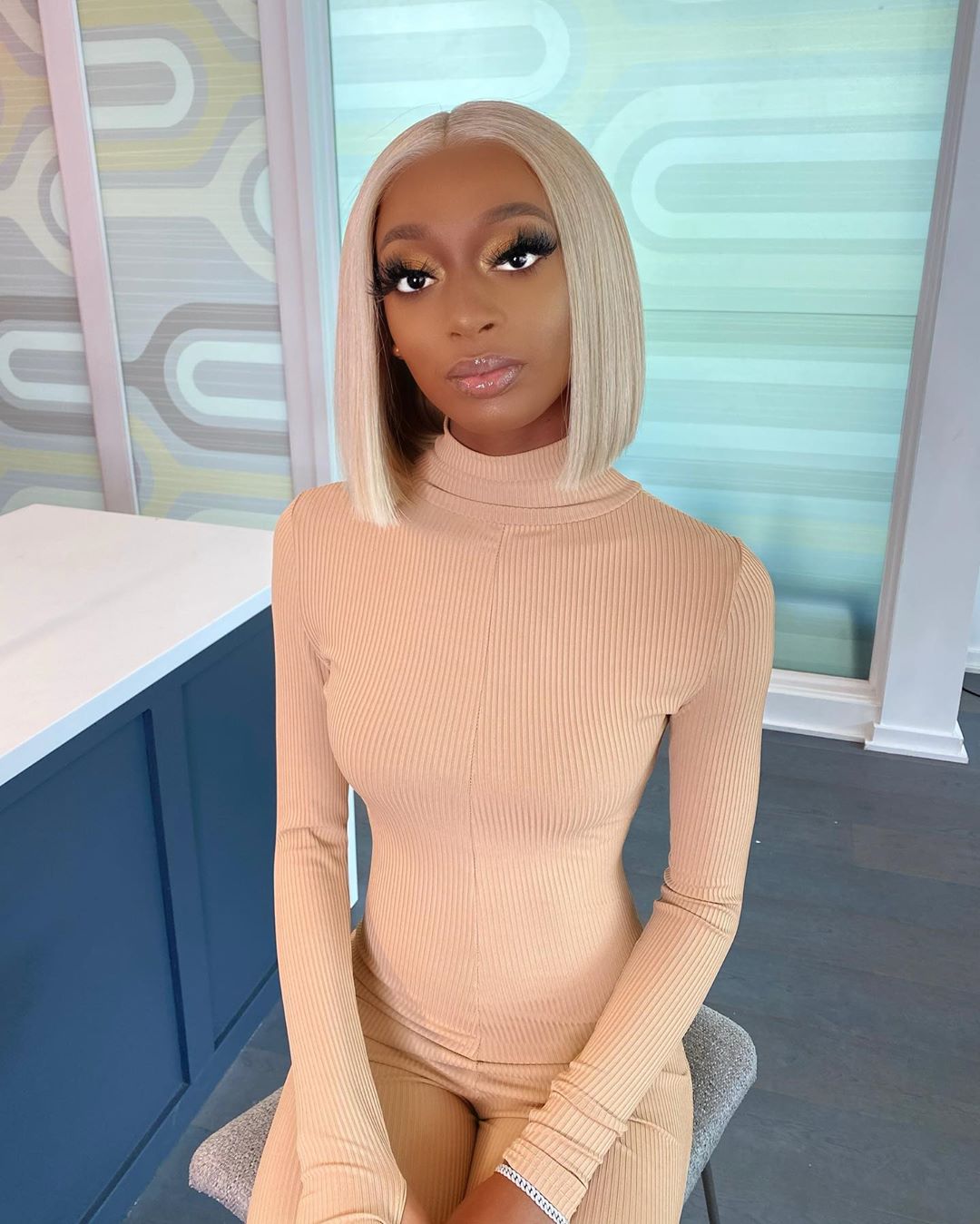 Nicole Tv (Kayla Nicole Jones) was born on Saturday, May 26 2001 in Montgomery, Alabama, United States, Nicole TV is 19 years old.
This beautiful black girl (skin, hair, eyes) is fond of earrings and handbags which is evident in some of her videos, and her mad love for bikini and other fashionable outfits cannot be overemphasized as she promotes fashion brands like Nova and Supreme.
Nicole TV (Nicole Jone)'s Birth and Family
Her father is a businessman and her mother a homemaker.
Last year she got 3 BMWs for her brother, boyfriend, bestie which got some 'haters' talking about how she spends her money.
One even went as far as calling her 'stupid' and Nicole's response will leave you not wondering too much how she gets to pull off her comic moves and hilarious act.
Nicole TV (Nicole Jones)'s Career
Kayla Nicole Jones created her YouTube channel when she was 13, and 5 years down the lane, there's been a series of gists of her leaving the space and countless reactions to flow with it.
Her first video ever [ When Someone Has an Ugly Baby ] attracted a lot of eyes, and the second one [ How to Make a Ponytail ] went viral and has over 13M views so you know she's got this 'thing' going on for way long. 😁
Other of her popular videos include Ponytail Goes To School, AfricanMall Back To Revenge, How To Be On Fleek, Fleek Vs Weak, Single Mom's Routine. Y'all should check them out if you haven't!
Popular YouTube channel Nicole TV was created by Kayla Nicole Jones on Dec 2014 and she kick-started her career in Jan 2015, she also creates content alongside Mike Fox.
The YouTube star, social media Influencer, singer, the comedian has created a niche for herself as an international meme queen as she makes memes of herself, and cuts from her videos are seen all over the internet with millions of different captions.
One I think you can relate to is that of her looking up and down at the camera, which also went viral.
Also, you can't help but giggle when you see her pic as a meme.
Her YouTube channel features makeup tutorials and tricks, beauty tips, pranks, challenges, reactions, comedy videos, Vlogs… And just in case you want to know more, she is straight (sexuality), follows Christianity (religion /belief), and is mixed (ethnicity).
Nicole has an affiliation with Six Figure Records because of her singing.
She has released several tracks among which are 'decisions', 'late night', 'move like a snake', 'recuperate', 'edible', 'hurt people, hurt people'.
Nicole is active on instagram as she has gathered over 4.5M followers
Nicole TV (Nicole Jones)'s Net worth
Nicole Tv has an estimated net worth of $1.7 million dollars.
We are happy that Nicole is still on social media and we hope she gets over anything that gave her a reason to want to leave in the first place.