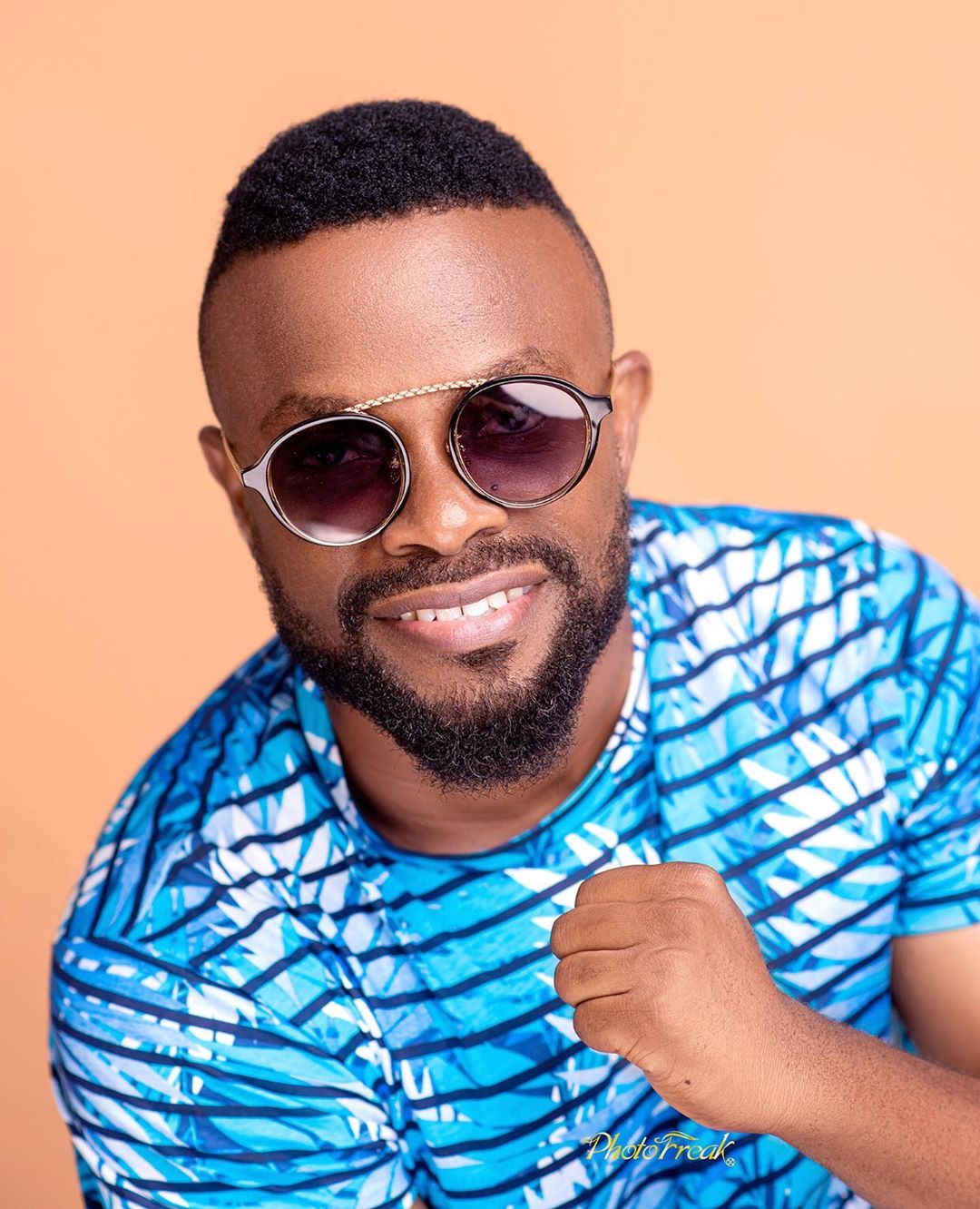 One man from the Akwa Ibom people also known as the Ibibio tribe who has made a niche for himself in the Nollywood is Ime Bishop Umoh who is fondly known as "Okon Lagos"; a name he bore in the movie he cast in. He is a comedian and one of the personality that naturally add life to most remarkable movies. His fake tongue defect which portrays him as a typical Ibibio man is rib-cracking and this has a way of gladdening the heart of viewers.
Imeh Bishop's Birth and Early Childhood
Imeh Bishop Umoh was born on 15 July 1981. He hails from Nsit Ibom, Akwa Ibom State. Acting has always been his dream from childhood so it's not a surprise he has worked his way up to where he is.
Imeh Bishop's Education and Early Adulthood
He studied Philosophy and graduated from the University of Uyo. He wasn't one of those people who was influenced by peer pressure in school as he still detests smoking and alcohol consumption probably because he acts high and abnormal in some of his movies and because it comes naturally, producers and directors have found him a perfect cast for scenes where his hilarious act is needed.
Imeh Bishop's Career and Movies
Though Imeh featured in some movies as a teenager, he came to the limelight after he cast in "Uyai" a movie directed by Emem Isong in 2008. He won recognition after his cast in "Okon goes to Lagos" and "Okon goes to school" where he got the name Okon Lagos and Udo Yes respectively. He gradually became every household movie comedian. The actor and comedian have Osuofia, Mr. Ibu, and Mr. Beans as his role models. He has gotten nominations, won awards, and has also featured in over 100 movies some of which includes:
Jump and pass
Vulcanizer
Sak Sio
The Head Office
Okon goes to school
Silent Scandals
Udeme mmi
Edikan
Okon Lagos
Uyai
Okon the driver
Okon and Jennifer
The place
Okon on the run
The champion
The Boss is mine
Udo Facebook
He is currently Glo Ambassador and the Special Assistant to Governor Udom Emmanuel; Executive Governor of Akwa Ibom on Ethical and Social Reorientation and this is because of the people's fondness of him and stringless accessibility to him.
Imeh Bishop's Marital Life
Idara was one of the bridesmaids in a wedding ceremony where he was the MC and he fell in love with her. Even though she was in a relationship when he asked her out, his persistence won him a "Yes" and they got married on the 13th of October 2013. Their marriage is blessed with 2 adorable daughters.
Imeh Bishop's Net Worth
Imeh's net worth is currently about $500,000 and he is presently one of the influential movie comedians in Nigeria.