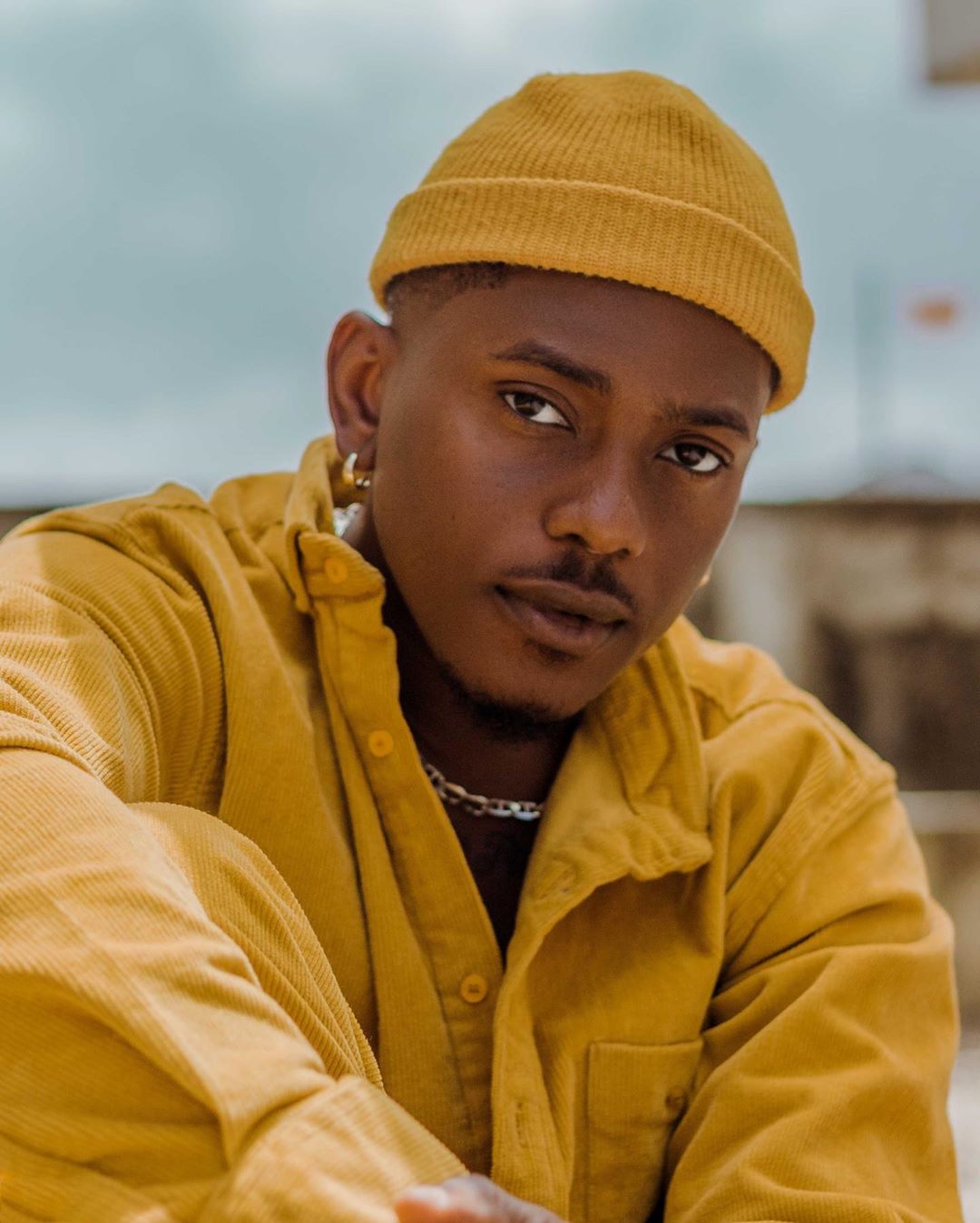 Not everyone who rises to fame does so with the help or influence of people they know. This is the case of the young, handsome Timini who happens to be the younger brother of Darkore Egbuson Akande.
Timini Egbuson's Birth and Early Childhood
Timini Egbuson was born on 10th June 1987 in Bayelsa state but raised in Lagos. He is the last of five siblings. In an interview with the punch, he said he has a childhood void of hardship and even there was any, his parents had a perfect way of making it oblivious to them. He had a great childhood with lovely siblings who looked out for him as the house baby. His worst childhood memory was when his father told him he would punish him and he was scared that he had to ask his elder one what to prepare for though his father ended up not punishing him again. Timini loved every form of art from dancing to acting to singing to writing and it is a good thing his passion is paying off.
Timini Egbuson's Education and Early Adulthood
Timini Egbuson had his early elementary education, at Greenspring Motensorri School, Anthony, Lagos State, and secondary education at Adebayo Mokolu College, Ogba, Lagos. He further attended the University of Lagos where he graduated with a degree in Psychology in fulfillment of his childhood dream of being a child psychologist. He also engaged in self-learning on the Internet. With some experience after school, he got a job in an e-commerce company working 9 am–5 pm but wasn't fulfilled. Two and a half years after working as a marketing executive, he quitted his job in search of fulfillment which leads him to the movie industry. Timini says the way to his heart is honesty and good food.
Timini Egbuson's Career
Being a part-time personal assistant to his elder sister, Dakore during his school days, and for his love for acting, he went for an audition for Mnet's Tinsel in 2010 and was out of the few selected out of 4000 people who came for the audition. Though it wasn't a major role, he played it very well and his director in tinsel who happens to be the casting director for Shuga in 2013 nudged him to go for the audition, and was he selected. It has been a Miracle for him.
He also was the host of "The Spot, an Ebony life TV show.
He was the host of the orange carpet at the Guaranty Trust Bank Fashion Weekend 2017 edition alongside Sharon Ooja.
Since then he had featured in many other movies and is one of the cutest Actors so far whose face alone can sell a movie to the female sector who wouldn't miss a glimpse of him.
Some of the movies he acted include but not limited to:
Tinsel – 2012
Shuga SSS– 2013
Fifty – 2015
Skinny Girl in Transit – 2015
Fifty the series – 2017
Isoken – 2017
Something Wicked – 2017
Ajuwaya – 2017
Another Time – 2017
Manhunting with Mum – 2018
The missing piece – 2018
the Intern – 2018
Room 420 – 2018
Kamsi – 2018
The Package – 2018
MTV Shuga Naija: The After Show (TV Special documentary) – 2019
Love is Yellow – 2019
Elevator Baby – 2020
He has won lots of endorsement, made brand ambassador and nominated for various award. Some of these include:
Huawei Nigeria ambassador
Baileys Nigeriaambassador.
Ambassador of notforsale.ng
Moet signed an endorsement deal
Remy Martins ambassadors.
Ambassador of Jumia Nigeria.
Amstel Malta Ambassador.
Ambassador of Eve Restaurant, Abuja
City People Movie Award nominee for Best actor of the year (English) – 2017
Revelation of the year at the Best of Nollywood(BON) awards- 2017
Nominated as Best upcoming actor of the year (English) at City People Movie Award- 2018
Maya awards Africa nominee for Best actor– 2019
Timini Egbuson's Relationship
Timini Egbuson is currently in a relationship with his 20 years old sweetheart Lydia Gahan and has been an issue of controversy for Nigerian's who disapprove of their relationship due to the age difference between them.
Timini Egbuson's Net Worth
Timini's net worth as of 2020 was estimated to be about $100,000 and is on the rise.