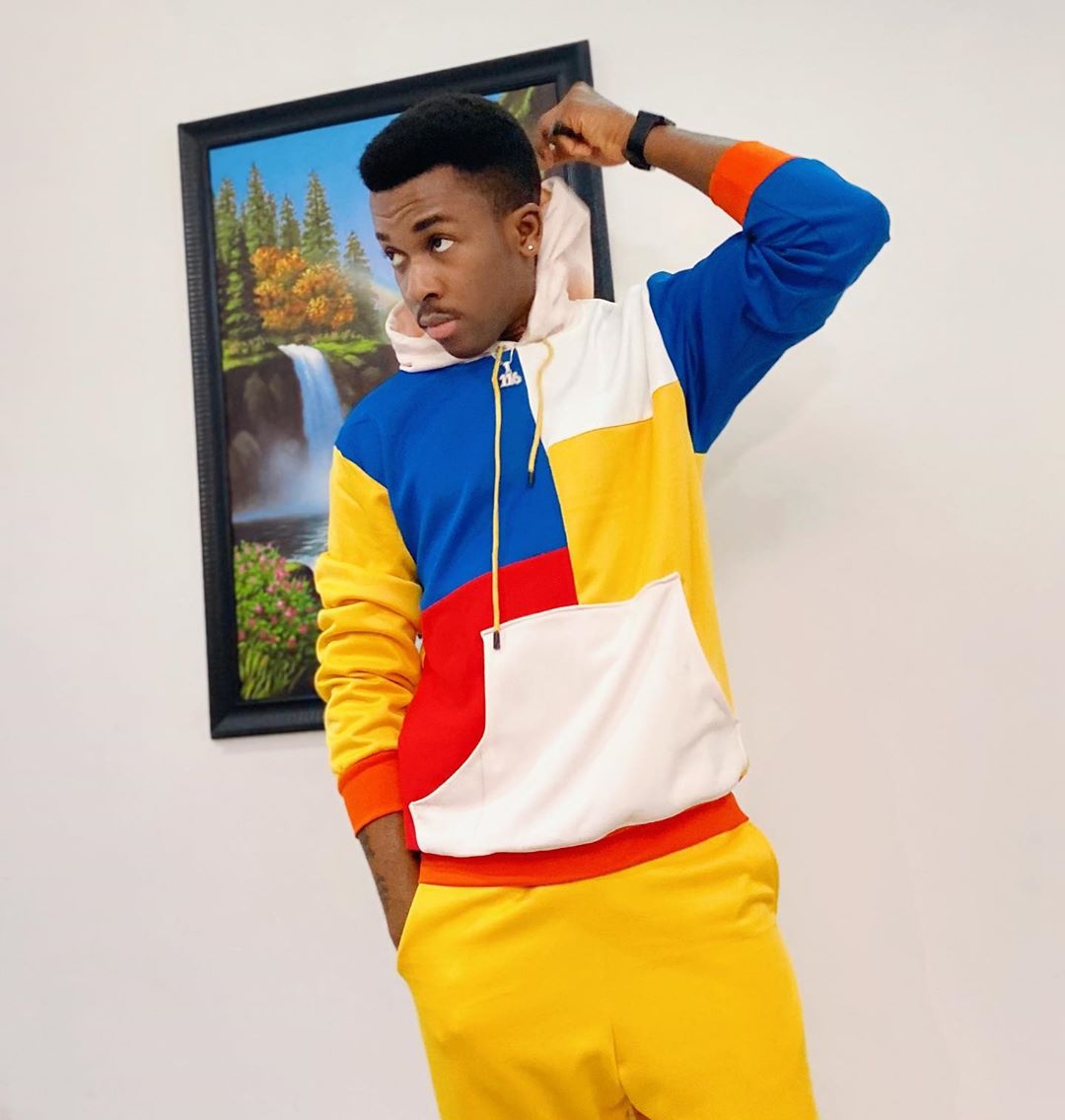 The UK based, Nigeria born family comedian even if he hates being addressed as a comedy has worked his way into the heart of Nigerians with his hilarious comedy skits. His ability to speak the Yoruba dialect fluently has also aided his jokes as the vibes and strength of each abuse are rooted in your understanding of the language though it's usually subtitled for non-Yoruba. His achievement in the entertainment industry cannot be overemphasized.
Ereme Twyse's Birth and Early Childhood
Twyse Ereme Abraham was born on 28th July 12 to the family of Mr/Mrs. Tayelolu and Babajide Ereme in Edo state and his mum hails from Ogun State. He is the only son of his parents. He spent his early childhood in Germany but returned to Port Harcourt, Nigeria. He left to Ibadan to stay with his grandmother after the death of his father.
Ereme Twyse's Family
Twyse Ereme lost his father at a very young age and moving back to Nigeria from Germany couldn't stay with his stepdad and mother so he stayed with his grandmother. Life wasn't that rosy with him because his stepdad manipulated his mum into selling all their properties including cars and Tywse despite been an 'ajebutter', he had to take up street life to survive.
Ereme Twyse's Education and Early Adulthood
Twyse Ereme had his nursery and primary education at Obiye primary school, Port Harcourt, and St. Isabel Nursery and Primary school, Ibadan and furthered to Federal Government College, Odogbolu, Ogun State for his secondary school education. After his SSCE, he got admission to study Law but dropped out due to family issues. After years of hustling, he was introduced by his friend Ken Etim to someone who helped him secure admission at Annamalai University, Chennai, India where he studied Graphics Design, Animation, and Filming to obtained a bachelor degree but couldn't complete because he had to come back to Nigeria on hearing his stepdad was abusing and manipulating his mother. He furthered applied to study Information and Communications Technology at London Metropolitan University but couldn't complete due to family and financial issues. In 2016 he attempted suicide when he couldn't handle life challenge but was rescued with the help of the UK police, his family, and people around.
Ereme Twyse's Career
Twyse started with Falz's impression and when he ran of content to imitate about Folarin Falz he wanted to give up until Willteg told him he could do another stuff. Another form of comedy so he started looking up to his surroundings and his mum hitting a pan on their maid caught his attention. Knowing his immediate audience, his fluency in Yoruba was an additional bonus so he made a skit from him. He was the first to actually play a multicast role in a skit acting as Mummy Tobi, Daddy Tobi, Tobi, Taofeek, Sade. He rose to the spotlight when Aphricape and kratstv post the video and it went viral and he continued on it and got here.
There has also written some short films like "Lyrically blessed", " far gone", Epiphany of StorJ", and "Far gone Thriller". He hung his boot at that doing just his skit which way a way out of boredom not necessarily fame or money but guess who killed three birds with one Stone?
Ereme Twyse's Relationship
Twyse was in a relationship as in 2019 but his girlfriend called a quit saying he doesn't have her time and gives her attention. So as of 2020, Ereme is single.
Ereme Twyse's Net Worth
Twyse Ereme's net worth is estimated to be about $100,000 as at 2020.