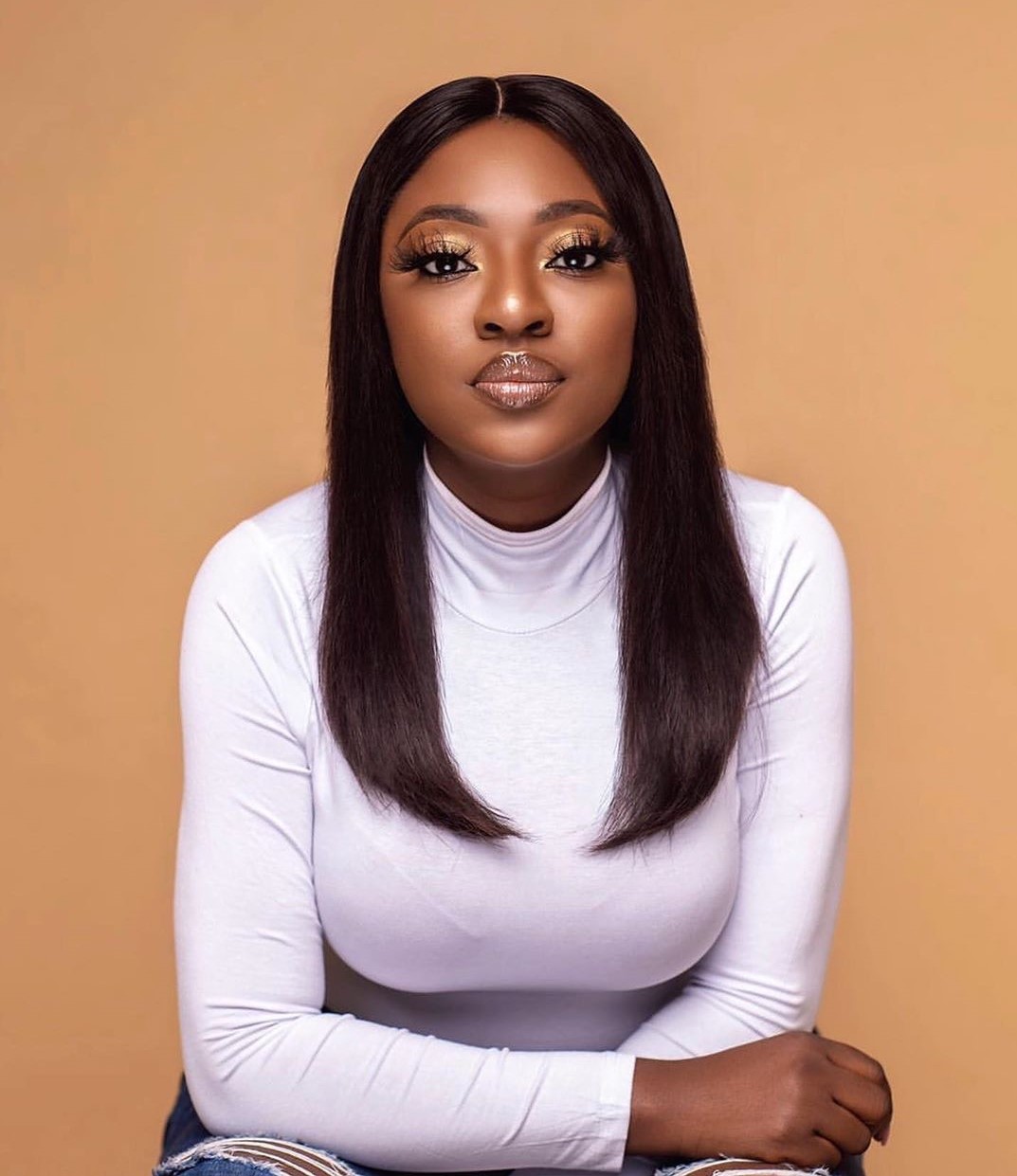 Yvonne Jegede, a stunning and gorgeous actress, one of Nollywood faces who has refused to age and it looks like she has a longer time to spend in the industries. She is known for her fierceness and is not stereotypic when it comes to the roles she takes.
Yvonne Jegede's Birth and Early Childhood
Yvonne Eleghetse Jegede hails from the Weppa clan, Etsako East Local government area of Edo state, and was born in Agenebode, Edo State on the 25th of August 1983. Growing up, she has always wanted to be a model but her height however denied her that opportunity.
Yvonne Jegede's Family
Yvonne childhood was a clear definition of fun and though we don't know if she has siblings, she was opportune to have lovely parents who loved her and took care of her, though they didn't approve her pursuit for acting, she acted in a movie produced by Redeemed Christian Church of God which happens to be her father's church, she got their approval.
Yvonne Jegede's Education and Early Adulthood
Yvonne had her primary and secondary education in Lagos state and after her secondary school, she was cast in Charlie Novia's "Missing Angels" in 2004 though this did not bring her to the spotlight. She took a break from the industry in 2007 to further her education at the University of Cyprus, Europe where she studied International Relations and returned to Nigeria after she graduated in 2012. She tried her hands in anything and everything a woman set to make it would do in the entertainment industry.
Yvonne Jegede's Career and Movies
After Yvonne's return, she featured in 2face Idibia's "African Queen" and that song brought her to the limelight as she began to get job offers and due to her ability to be versatile with the roles she could play, her fierceness gave her lots of lead roles especially wifely roles. In a bid to climb higher the ladder of professionalism, she featured in other songs like Disenne's "Ego" and "Kosoko" by Sound Sultan. Her model dream came through even if it was just once when she made a cover appearance in Genevieve Nnaji's magazine, the "Wedding Edition", where she wore Agatha Moreno's wedding dress. In 2015 she produced her first movie "3 is company" directed by Ernest Obi where she played the lead role and in an interview with Pulse TV for reasons why she produced her movie, she said "She didn't feel any producer would tell the story in her head better than she did and she wanted to take a very daring role." Some movies she featured in includes:
Missing Angels
3 is Company
Okafor's Law
Pot of Life
Gold Statue
Side Chic Squad
Single and Married
The Third Chance
Mr Not So Perfect
10 Days in Sun City
Gone to America
The First Lady
The Good Wife
Smiles of Sweet Love
Love and Cancer
Jason
Gold Statute
A Night Before
Red Obsession
Get Mad Get Even
Kasanova
For Old Times Sake
The Millions
Oge's Sister
My Family
Diamonds in the Sky
The Silver Spoon
The Sassy One
Climax
Gone to America
Crazy Ex–Girlfriend
Forget Me Not
True Lies,
Two Hearts That Binds Together
Strange Affection, etc.
Yvonne Jegede's Marital Life
Yvonne got married to her long term boyfriend she met on set; Olakunle "Abounce" Fawole, the son of Late actress, Ajayi Bukky on the 4th of February 2017, and the marriage didn't stand the taste of time as it was resolved 2 years later when she was 3 months pregnant as "Abounce" hasn't accepted the paternity of the child. Rumor has it that Nino an actor is the biological father of the child and though she has decided to be quiet about the child's paternity, Xavier's (her son) dedication was graced by her friends but not "Abounce".
She has also debunked the rumor that she's having an affair with Orezi who she says is her "very good friend". Bimbo Akintola has also been rumored to be the reason for the separation as she posted a picture of" Abounce" calling him her property.
But it seems the beautiful actress cared less since she's left him and taken off their wedding ring and is okay with her son.
Yvonne Jegede's Net Worth
Yvonne Jegede net worth is estimated to be about $900,000 as she's one of Nigerian's most influential actress