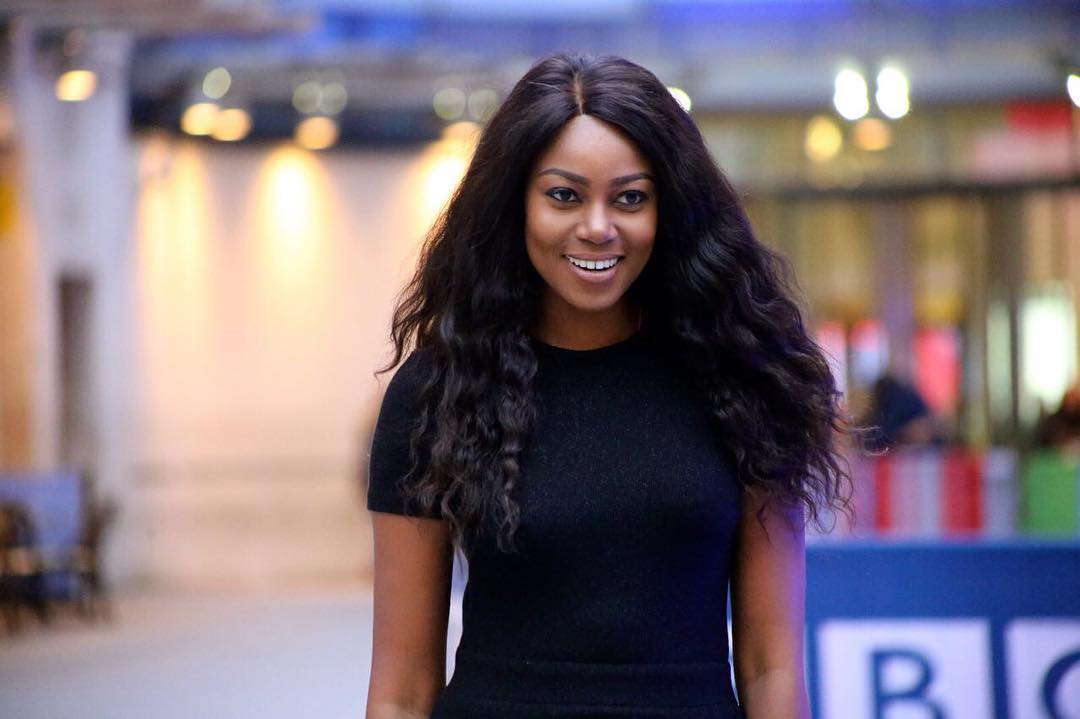 Ghana is actually known for having a beautiful set of women and one of Ghana's finest women who's name would not be failed to be mentioned is Yvonne Nelson, a smart actress who is also a model, producer, and hospitable person whose generosity cannot be over emphasis but the people who have benefitted from her kind gestures. With the popularity in the Ghallywood and Nollywood industries, she has warmed herself into the heart of her audience and made a name for herself.
Yvonne Nelson's Birth and Childhood
Yvonne Nelson who hails from Cape Coast, Ghana was born on the 12th of November 1985 in Accra, Ghana. She is the last out of four and she and her siblings were raised singlehandedly by their mother as their father left them when she was young. So growing up she fought hard to make it up and make her mother proud even as she still wishes her a happy father's day for her great deed.
Yvonne Nelson's Education and early adulthood
Yvonne started her Nursery and Primary at St. Martin De Porres School in Accra, and further to Aggrey Memorial Senior High School. For her university education, she first attended Zenith University College, changed her mind later, and got admitted into Central University where she finished her degree in Human Resource Management. She had always wanted to be a model and winning the pageantry Queens while at Aggrey High School, she took a step further as she became a participant in the Miss Ghana Pageant, and even though she did not emerge the winner, her effort was duly compensated as she was awarded best talent because of her excellent rap performance. She was also the face of Maxim Cosmetics.
Yvonne Nelson's Career and Movies
The acting wasn't part of Yvonne's plan, music was. She had a thing for music and when got admitted to Zenith University and decided to pursue it. She got platforms and stages to perform. The acting was a step she took two years after her participation in Miss Ghana Pageantry as she was selected to cast in a TV series "Fortune Island" and that brought her to the limelight even if the show did not last long. She was opportune at a point to have lunch at the place where the auditioning for "Return of Beyonce" was held and was mistaken to be one of those who came for the auditioning and when she said she wasn't, the producer got her number and called her later for an audition where she got the role and was privileged to act with stars like John Dumelo, Jackie Appiah, Van Vicker, and Nadia Buhari and was produced by Venus Films; a top movie house in West Africa. She was also cast in "Princess Tyra" in 2007 and played a lead role. She further cast in "Play Boy" in 2008. She later moved to Nollywood where she featured in other movies before trying to produce her own movies. Her first movie "The Price" was released in 2011, "Single and Married" was released 2012, "House of Gold" was released in 2013. Some of the movies she has featured in includes:
Deadly Passion
Desperate to Live
The Queen's Pride
Yvonne's Tears
Blood is Thick
One Night in Vegas
The Mistresses
Deadly Plot
She has also won some endorsement and awards and has other streams of income aside acting. She owns clothing and hairline known as YN's closet and YN's Foundation respectively and a Foundation for educating people about the cause and effects of Glaucoma though this foundation couldn't last due to financial challenges.
Yvonne Nelson's Marital Status
Yvonne Nelson though hasn't been married was rumored to be in a relationship with Chris Attoh after wedding pictures from the movie they acted leaked. The rumor couldn't hold water as Chris Attoh was already married thereby making void the rumors. Yvonne has a daughter with her then-boyfriend Jamie Roberts, a photographer from Great Britain though it was dissolved because they couldn't work things out again but she says they are still friends for sake of Ryn their daughter.
Though currently married, Yvonne has decided to keep her marriage on the low and chooses not to disclose the identity of the lucky man and she looks happy with him and that is all that matters; Her Happiness.
Yvonne Nelson's Net Worth
Being one of the most influential actresses and personalities in Ghana, Yvonne's net worth is estimated to be about $1,000,000.